Katazome Fabric with Star Design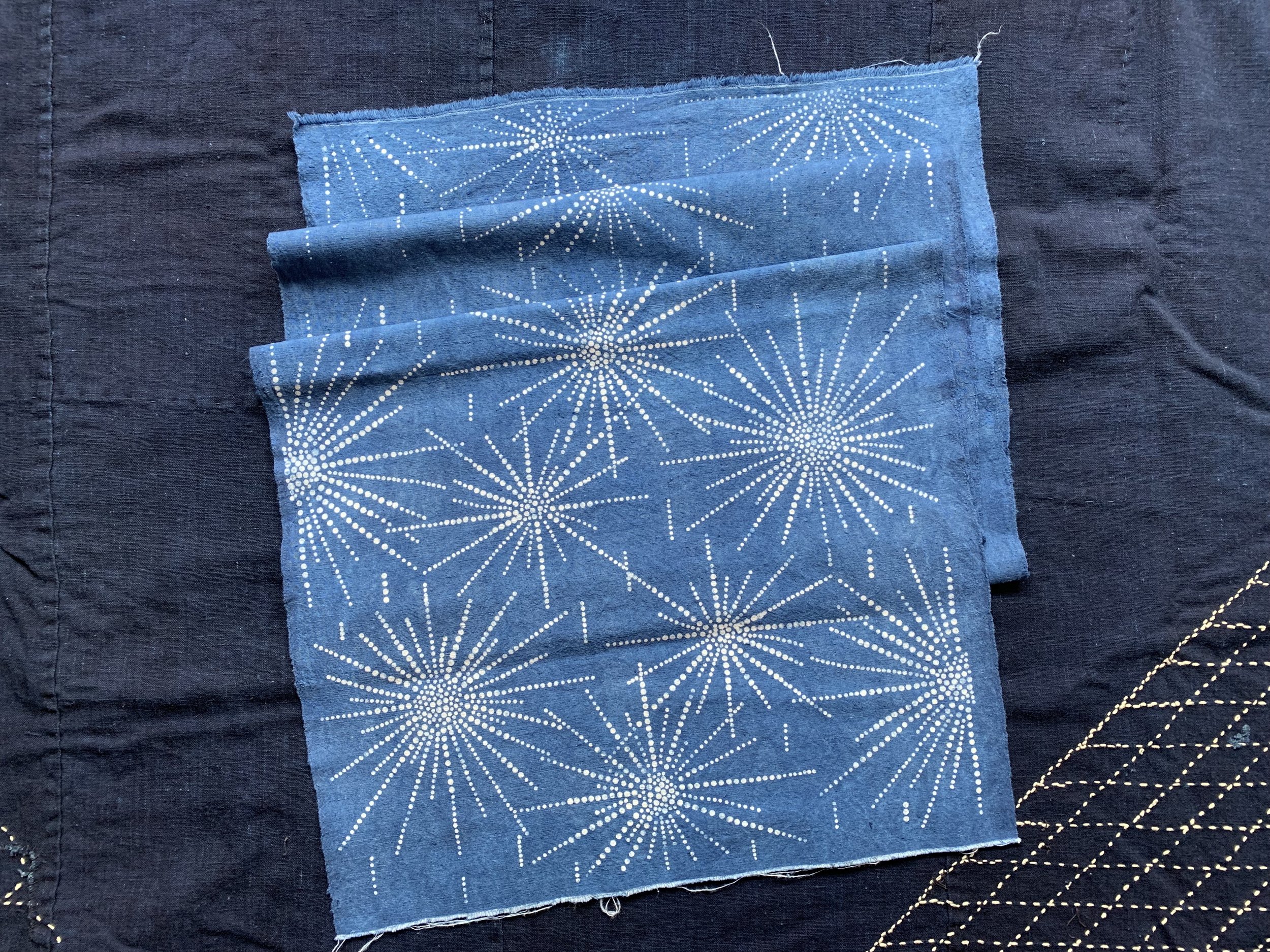 Katazome Fabric with Star Design
This fabric panel was hand dyed with Indigo in Durham, NC using a process called katazome. This paste resist method of hand dying allows us to create the striking variation of deep indigo and crisp white. This is a textile based on 19th and early 20th century Japanese katazome fabrics. The base fabric is vintage Chinese cotton cloth which was woven on small manually operated looms during the 1960's and 1970's and sourced near Shanghai. This textile could be used for a hanging, table runner, napkins, cut up for a sewing project or framed. The fabric is 100% cotton and because it was hand loomed it has an amazing weight and texture, complete with irregular selvedges. approximately 32 inches long by 19 inches wide this piece has a nice blue border surrounding the katazome and some imperfections on the selvedge.
Can be washed in a machine using cold water with similar colors, tumble dry on low heat.
We do not offer refunds or exchanges. We do our best to describe items clearly through photos and descriptions. All of the items are handmade and as such may have inconsistencies in dye saturation and color. Please remember that every device shows color depth and tone with slight variation and the color you see on your screen may be slightly different from the actual textile color.